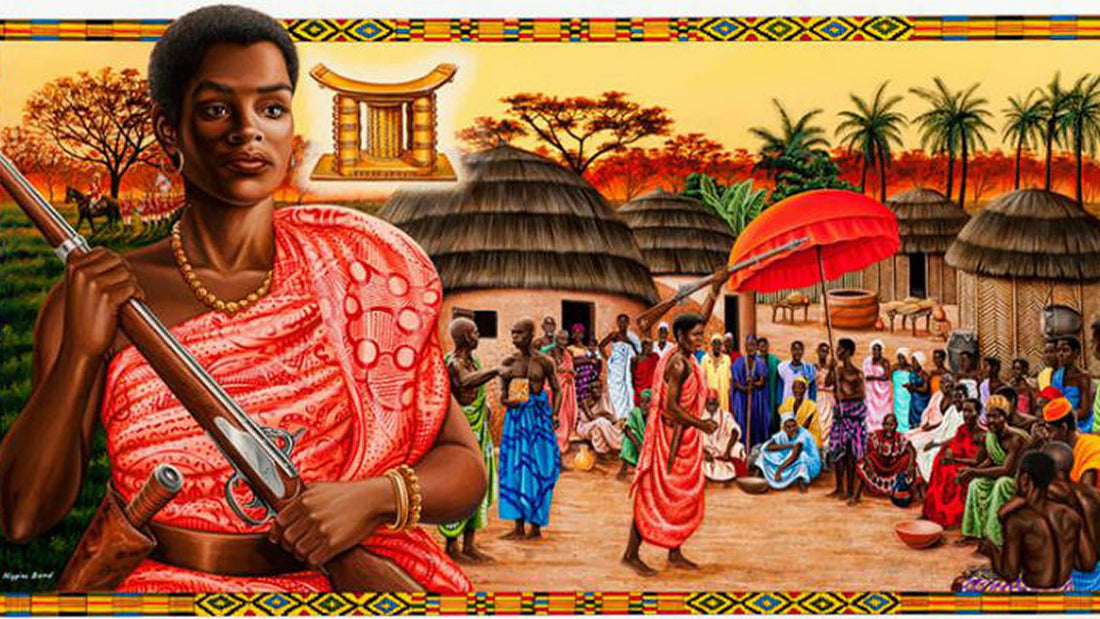 Black History Facts #6: Yaa Asantewaa
Meet the Queen Mother: Yaa Asantewaa
Black History Fact #6: Yaa Asantewaa Yaa Asantewaa was born in 1840 in Besease, Ghana. She was a powerful and inspiring leader who changed the course of history. As the queen mother of the Edweso tribe of the Ashanti people in the early 1900s, Yaa Asantewaa courageously led her people in an effort to protect their land and freedom from British colonial rule.

Yaa Asantewaa's leadership began when she was chosen by the Elders of the Edweso tribe to lead the Ashanti rebellion against the British in 1900. At a time when women were not typically seen as leaders, and this is the first and only example for a woman to be given that role in Asante history. The Ashanti-British War of the Golden Stool – also known as the "Yaa Asantewaa War"– was led by Queen Mother Nana Yaa Asantewaa with an army of 5,000.

Yaa Asantewaa showed great courage and determination in leading her people. She is known for her famous speech, in which she declared "I shall fight the white man" and urged her people to join her in the fight for freedom.Yaa Asantewaa's leadership and example of courage inspired the Ashanti people and helped to unite them in their fight against the British. Her actions ultimately led to the British retreat from the Ashanti region and the establishment of the Ashanti Empire in 1902.

Yaa Asantewaa's legacy remains an important part of African history. Her courage and leadership have inspired generations of African women and men to fight for their freedom and rights. She has been honored in Ghana with a statue in her name, and her story has been documented in books and documentaries.

Happy Black History Month.
Section
Drop element here!