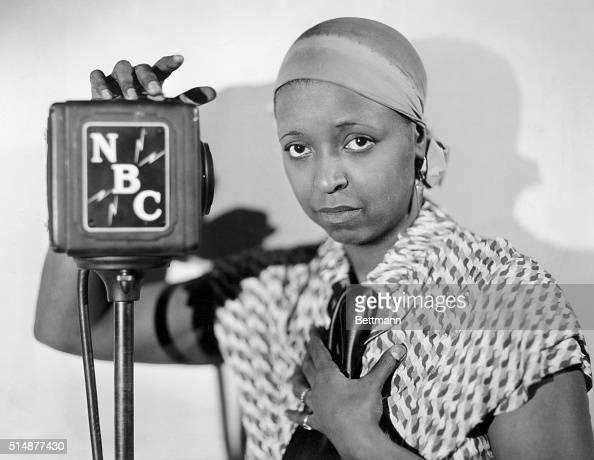 Black History Facts #3: Ethel Waters
Meet Entertaining Ethel: Ethel Waters
Ethel Waters was born in 1896 in Chester, Pennsylvania. Growing up, she was exposed to music early on, and by age 5, she was already singing in her local church. She was raised in poverty by Sally Anderson, her grandmother, who worked as a housemaid, and with two of her aunts and an uncle. Early in her careerm she toured on the black vaudeville circuit and despite early success, she fell on hard times and ended up joning a carnival in Chicago. After a brief stint working in clubs in Atlanta where she was overshadowed by Bessie Smith, she relocated to Harlem where she became part of the Harlem rennaissance as a jazz singer.

In 1921, she became the fifth Black woman to make a record, thus, starting her rise to stardom! Water starting singing for a famous jazz label called Black Swan and became the highest paid Black entertainer at the time - she was getting to the bag! Due to her personality and charisma, she easily transition to film and broadway. She became the first black woman to integrate Broadway's theater district more than a decade after actor Charles Gilpin's critically acclaimed performances in the plays of Eugene O'Neill beginning with The Emperor Jones in 1920. In 1950, Waters was the first African-American actress to star in a television series, Beulah, which aired on ABC television from 1950 through 1952. Waters was so multi-talented as she working in readio, film, broadway and continue to sing in famous venues like the Cotton Club.

Waters was a groundbreaking African-American entertainer and civil rights activist who became the first African-American woman to break into the white entertainment industry in the early 20th century!

She was a singer, dancer, and actress who was acclaimed for her talent and grace, paving the way for many other African-American entertainers. She went on to become one of the most famous blues singers of the 1920s and 1930s, and she was the first African-American to perform on Broadway - amazing!!!

Over the course of her career, Ethel Waters won numerous awards, including the NAACP's Spingarn Medal, an Academy Award nomination, and a Grammy Award. She also appeared in numerous films, including "Cabin in the Sky" and "Pinky". In addition to her music and film career, Ethel Waters was also an outspoken civil rights activist. She was a supporter of the NAACP, and she was an advocate for the rights of women and African-Americans. She also spoke out against segregation and racial discrimination. Ethel Waters was truly a pioneer in the entertainment industry, and her legacy continues to this day. She has rightfully earned her place in history as one of the most influential and inspiring African-American entertainers of the 20th century and there was none other like her!

Happy Black History Month!
Section
Drop element here!