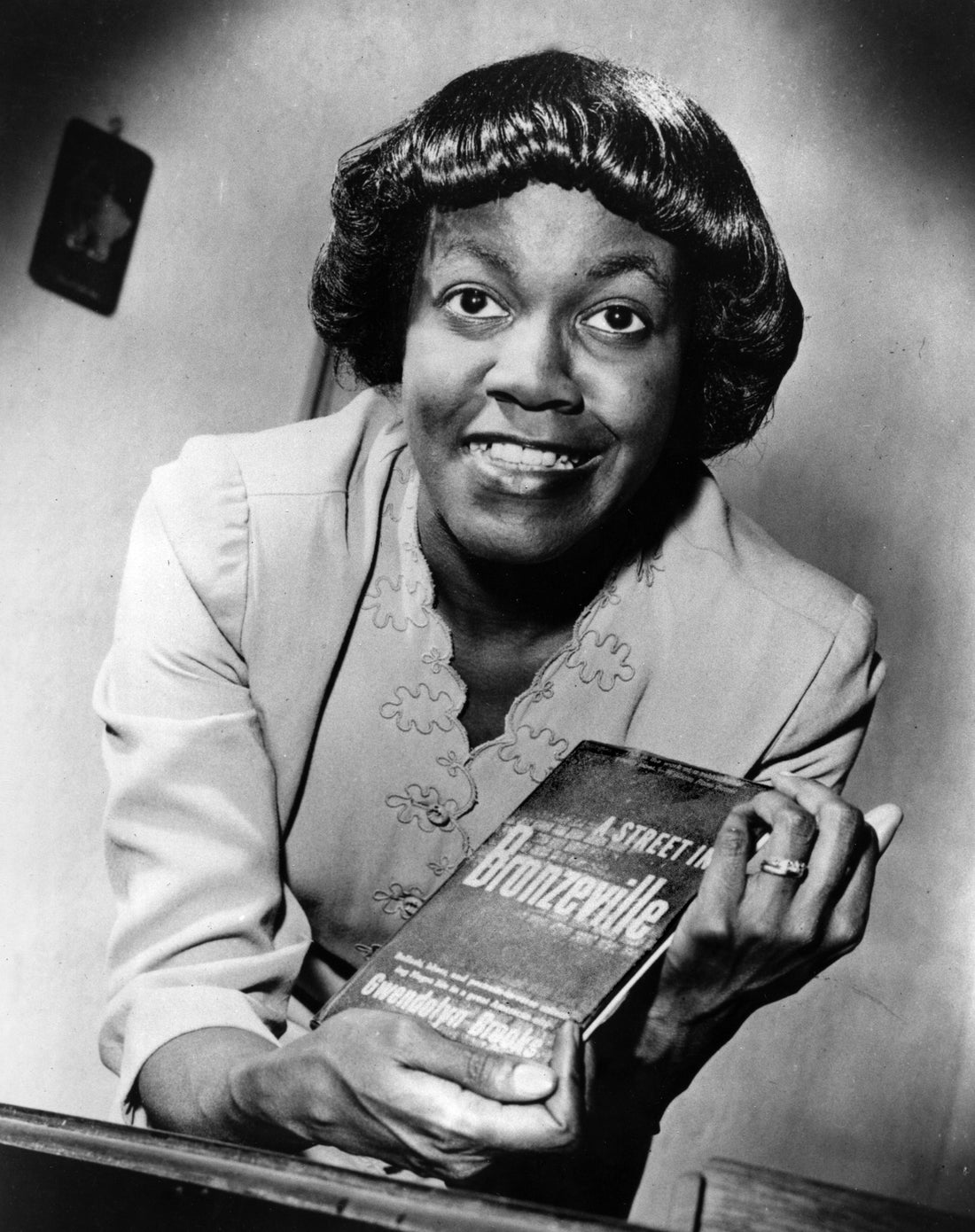 Black History Facts #1: Gwendolyn Brooks
Meet the Pulitzer Pioneer: Gwendolyn Brooks
Brooks was born 1917 in Kansas but raised in the famous south side of Chicago. Her father David was an aspiring doctor but gave up his dreams to raise his family. Her mother, being a school teacher who was part of the pivotal Brown vs Board of Education racial segregation case. Therefore, education became a cornerstone of her experience and she grew up attending various schools in Chicago that shaped her outlook on life.

She took to writing at an early age and her mom toted her as the female version of Paul Laurence Dunbar. By the time she turned 13, she had books filled with poems, meditations and rhymes that she submitted to various publications and her first poem was published in American Childhood magazine. By the time she finished high school, she was a contributor to The Chicago Defender (a newspaper you should know about). She loved writing so much that she decided not to pursue a 4 year degree, stating "I am not a scholar, I'm just a writer who loves to write and will always write". After graduating from a 2 year program, she jumped head first into pursuing her dream. Gwendolyn was an avid writer and by the time she reached 17, she had over 75 poems under her belt. In 1941, she joined poetry workshops where she honed her craft and found her voice - her characters often represented her experiences in the inner city. Even the late great Langston Hughes stopped by the poetry workshop and heard her recite The Ballad of Pearl May Lee. Furthermore, her relentless pursuit of poetry led her poems to be published in Poetry magazine's November tissue in 1944.

It was her knack for telling stories through poetry and her tireless effort to produce work that lead to her first book of poetry titled A Street in Bronzeville, which gained critical acclaim for showcasing the southside of Chicago. This led to rave reviews in newspapers and she was awarded the Guggenheim Fellowship in 1946. With that, she followed up with her second book, Annie Allen in 1949 which focused on the life and experiences of a young Black girl growing into womanhood in the Bronzeville neighborhood of Chicago. Not only was this book well received, she won the Pullitzer Prize in 1950 for poetry, making her the first Black woman to be awarded the prize..YOU GO GIRL!!

By the 1960s, Brooks was well established and traveled all over the nation to attend conferences like the Second Black Writers Conference at Fish University which informed her leftist politics. Also, she taught creative writing to some of Chicago's most notorious gangs but she wasn't yet done making history. In 1968, she published one of her most notable works, In The Mecca, which was nominated for the National Book Award. Brooks remains one of the most influential pioneers and writing and poetry. She died in 2000 and was laid to rest at Lincoln Cemetry. Thank you Mrs Brooks for your passion, creativity and tenacity when it came to poems.

Happy Black History Month!
Section
Drop element here!